Who is Circular Recycling?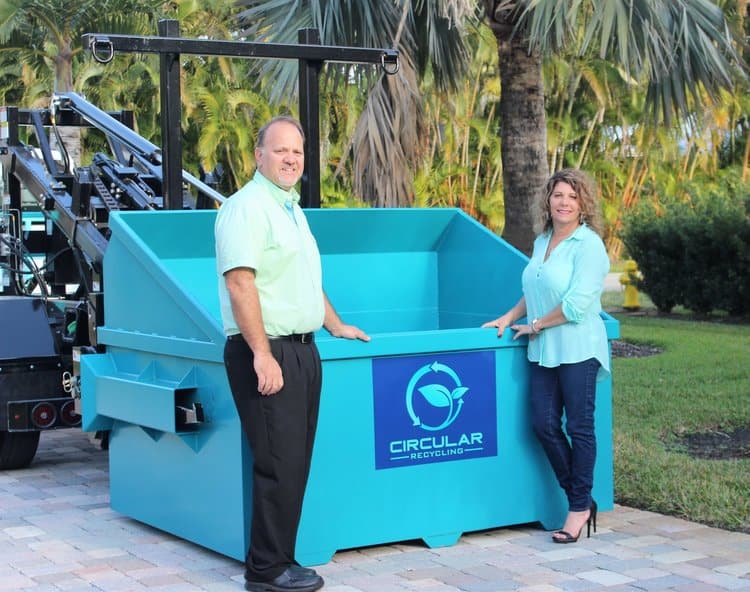 Lisa and Craig developed the idea of Circular Recycling over several years of managing waste and recycling services. They were determined that there is a better way to service customers and reduce the amount of waste being disposed of in the landfill.  The mission of Circular Recycling is to find a beneficial reuse for waste or recycling within the community from where it is generated.  The material that would have otherwise been disposed of in the landfill circulates right back into the community it was generated from, to be used again.
The overall management of the company is led by Owner and President Lisa Ahal.  Her experience within the industry, managing other businesses owned by Lisa and Craig as well as that women's perspective brings a refreshing change to the industry. Lisa is actively involved in the community and has lived on the Treasure Coast for 48 years
The daily operations are led by Owner and Vice President, Craig Ahal.  He has over 30 years of experience in the recycling and waste industry throughout Florida.  He is actively involved with the community and has lived on the Treasure Coast for over 30 years. He is the current president of Keep Martin Beautiful.